VIS

ION
---
Our goal is to bring together a community of NFT holders who love science fiction to create our own piece of science fiction together.
We are creating a worldview and visuals that pay homage to many of the Japanese science fiction works developed in the 1990s that feature AI.
By having the AI we develop learn your "words," NEN holders will participate in the profile of the AI and the core of the worldview in which it lives. This profile and worldview will then be used in future animated projects.
Of course, your name as the holder will be credited in the animation.
Our community will have a secret society of science fiction enthusiasts that NEN holders can join.
We will be free to think together in our community about what we can accomplish with that secret society!
Come, join us in bringing to life the romantic world of science fiction that we dreamed of that day!
FUTURE
---
1. ANIME
The more people who join our community and the more our community thrives, the closer we get to producing anime.
In fact, we are already in talks with animation companies.
2.YOUTUBE
We are planning to stream on YouTube.
Using the AI streaming technology that Pictoria already has in place, we will create an English stream from scratch.
Live streaming of characters is based on Japanese VTubers.
3.COMMUNITY
Within our community, we will arrange a secret society like in the world of science fiction.
It will be open only to NEN holders.
What you accomplish in this secret society is up to you, dear holders.
4.METAVERSE
We will create 3D models and worlds that can be used in the metaverse space.
What you accomplish in this secret society is up to you, dear holders.
Eventually, we will grant our holders the right to preferentially purchase the 3D models we generate, and the privilege to enter those worlds.
WHAT IS NEN?
---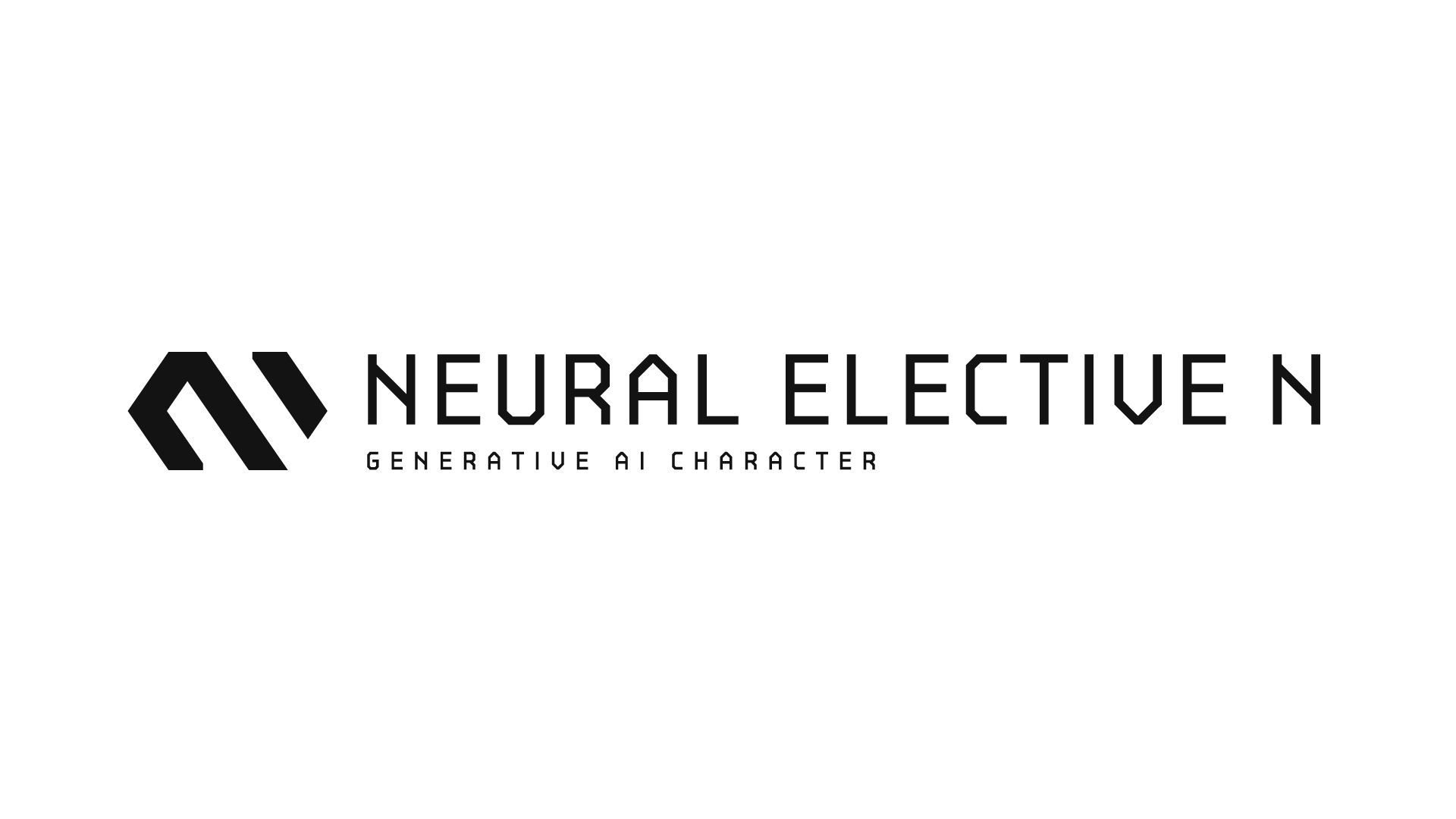 NEN is an on-chain-oriented AI character brand.
NEN focuses on animation and creates character content using AI technology.
As a brand, it continues to make major developments.
1. On-chain oriented AI x NFT
NEN aims to generate AI characters almost on-chain based on the identity of the NFT holder.
2. Answer your identity to the NFT
You are free to answer the question that have been set for the 3000 NFTs that will be produced. In doing so, your answer, or "identities", will be stored on-chain forever.
These identity will then influence the dialogue content and thoughts of the AI characters we create.
WORLD BUILDING
---
Growing AI with the Power of Cryptocurrency and Community.
STORY
The near future - a time when blockchain technology and AI technology have advanced to the point where it is possible to create androids (AI) with intelligence comparable to that of the human. The world was supposed to take a big step forward with AI and people joining hands... But it has been devastated by human beings who abuse AI.

NEN

is an AI that has come to the year of 2022 to change this future. By teaching words to thousands of AIs derived from NEN, we can change the future. Through our words, they are experiencing various people and cultures, and growing up in their own unique way. How they will evolve and whether they can bring about a change in the future is depending on us.
UTILITY
---
Holder can influence the learning and settings of the one AI "NEN" we produce.
We call each NFT a "GENE".
Each "GENE" has a set of "question" that the holder can write to its recorded properties.
The settings and thoughts of the "NEN" consist of the "answer" written to each "GENE".
STEP①
NEN NFT can be purchased on the website.
Since this purchase is a "Reveal", you won't be able to select a specific NFT at the time of purchase.
Looking forward to seeing what you come up with!
STEP②
Open My Page, select the Gene you purchased, and you can write the answer. Note that you can join the community as an NFT holder even if you don't write the answer.
The following information is recorded on-chain in the GENEs NFT

Question

A "question" is prepared for each NFT

One question is distributed across 1-10 NFTs

The question cannot be changed

Answer

The answer to the question. It can only be rewritten once by the most recent owner (click here for details on how to write).

Since answer are rewritten on-chain, there is a GAS fee for editing.

Since the same question is used for multiple NFTs, NEN's conversation will learn several responses from which the output will be derived.

Category

Question are categorized by gene.

Credit Name

Your name will be credited if you record or write your answer.

You are not required to use your real name for crediting and are free to use any name that you like.

 
MINDMAP
---
PROJECT
◆YouTube Live We will be doing a live YouTube streaming based on the NEN worldview.
This live streaming of characters is to be a reference to Japanese VTubers.
Depending on the future excitement, we will start from scratch using the AI delivery technology that Pictoria is currently implementing to start English broadcasting.
◆Anime / Manga Based on the ideas that have been collected using GENEs and the ideas that have been generated in the community, we will create an anime or manga.
After the first round of sales, AI other than NEN will also appear as characters.
It is envisioned that each AI Gene will appear in the collection.
COMMUNITY/EVENT
◆Nuturing / talk to AIs You can talk to the AI in a community centered around Discord.
At first it will only speak very simple words using a simple algorithm.
NEN will grow as you give them words.
Eventually, we will collect a variety of data and grow the algorithm itself, creating state-of-the-art AI characters.
◆Events Discord and Twitter will be used for AI-based events.
For example, in the past, the Japanese TsumugiNen has used AI to create haiku and a system to rate friends.
There are also plans for events that allow people to feel the difference between multiple characters and to turn what the AI has created into NFTs.
WORLD
◆Connect to Metavarse Create 3D models and worlds that can be used on the metaverse.
Spend time in the worlds where the AIs actually operate.
Eventually, we will grant you the right to preferentially purchase such 3D models and the privilege to enter their worlds.
◆Connect to Real World Create goods and fashion items
What is the next step for this project?
Who is operating this project?
What kind of games do you plan to make?
Do you have plans to go global?
Will you be doing any irl events in the future?
What are your plans for the community?
Will you be issuing any coins?
ROADMAP
Q2 2022
✅ YouTube Live βversion start
Adventure game Prologue to be released
Q3~
Adventure game Chapter 1 to be released
YouTube distribution is scheduled to go into full swing
Animation project to be launched
PARTNER
---
BACKBONE
---
We are a Japanese venture company.
Our business is the management of virtual YouTubers and character creation utilizing AI technology.
The AI used in this NFT is also based on our own technology, and our Discord server already has an AI that learns words and speaks.
We have several AI engineers on our team, and as this project grows and expands, we will be able to further improve the accuracy of our AI.
AI VTuber TECHNOLOGY
---
An AI VTuber is a cross between AI and VTuber culture. It is a character that continues to grow using people's comments and support 24 hours a day, 365 days a year.
PROJECT NEN is a project derived from the AIVTuber project, which is conducted in Japanese.
The AIVTuber project and PROJECT NEN will be completely different in terms of worldview and development, but they will inherit the same technology and philosophy.
TsumugiNen
is the AI character from which we are publishing our NFT.
As a virtual YouTuber in Japan, it tweets via AI and live-streams on YouTube.
For more information about TsumugiNen, please check out this article.
FAQ
---
Are TsumugiNen and NFT "NEN" the same?

No. Our virtual YouTuber "TsumugiNen" and the "NEN" appearing in this NFT are two different entities.

Our ultimate goal is to create a large IP economic zone in NEN.
Can each NFT purchased interact as an AI

?

No. Each of the 3,000 NFTs is used to create one AI, the NEN, and the NEN holder is the very "gene" of the NEN!
ABOUT Pictoria Inc.
---
Our Main Business is VTuber operations, AI and the Metaverse
3+ years of VTuber management experience, 1.5+ years of AI VTuber management experience
TEAM
---
Founder
Hayato Akedo
Pictoria Inc. CEO / Producer
(VTuber mangement/ AI development company)
Ryota Watanabe
Designer / Animator
Asaka Yokoyama
Costume designs and Line drawings
Kishin
Reglen
Finishing touches and Art direction
Developer
Yudetama
Masayuki Ota
Community
Hayatti
Ikisuke
AI Developer
Arika
Natural language processing and Database design
JOIN OUR COMMUNITY
---
---